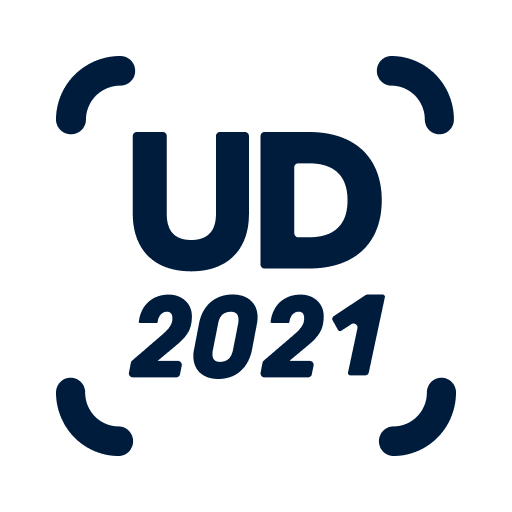 The UD2021 Conference organized by Aalto University, Department of Architecture – Finland. The Research Group for Social and Health Care Buildings SOTERA is the organizer of the fifth conference of a series of major biennial international conferences on Universal Design: UD2012 (Oslo), UD2014 (Lund), UD2016 (York), and UDHEIT2018 (Dublin).
The conference is targeted at professionals and academics interested in the theme of Universal Design related to the built environment, users, and their wellbeing. The themes cover also mobility and urban environments, knowledge, and information transfer. The conference provides research knowledge and best practices from all over the world.

Aalto University is a multidisciplinary community of bold thinkers, where science and art meet technology and business. We are committed to identifying and solving grand societal challenges and building an innovative future.
Organising Committee

Ira Verma
Chair of Organizing Committee, Department of Architecture, Aalto University

Ville Kivimäki
Project Manager, Department of Mechanical Engineering, Aalto University, Finland

Antti Pirinen
University Lecturer, Dr. of Arts, Spatial and Service Design, School of Arts, Design and Architecture (Aalto ARTS)

Antti Raike
Doctor of Arts, Senior Advisor in accessibility, Aalto University

Jonna Taegen
Project Manager, Sotera Institute, Aalto University

Natalia Vladykina
Doctoral candidate, Researcher, Sotera Group

Mary-Ann Alfthan
Communications & Events Coordinator, Department of Industrial Engineering and Management, Aalto University

---
Scientific Committee

Markus Ahola
Project Manager, Experience Platform, Department of Design, Aalto University

Jonas Andersson
Associate Professor in Architecture and Urban Design, Malmö University, Sweden

Laura Arpiainen
Professor of Health and Wellbeing architecture, Department of Architecture, Aalto University, Finland

Martina Caic
Assistant professor, Department of Design, Aalto University, Finland

Gerald Craddock
Dr., Chief Officer of the Centre for Excellence in Universal Design, Ireland

Anne Kathrine Frandsen
Senior Researcher, Danish Building Research Institute, Denmark

Pia Fricker
Professor of Practice, Computational Methodology in Landscape Architecture and Urbanism

Rosna Rubio-Hernandez
Postdoctoral Research Fellow, Faculty of the Built Environment, Tampere University of Technology

Katja Hölttä-Otto
Associate Professor, Product Development, Department of Mechanical Engineering, Aalto University, Finland

Karin Høyland
Senior Researcher, SINTEF, Norway

Masashi Kajita
Assistant Professor, Architecture and Design, The Royal Danish Academy of Fine Arts, Denmark

Niina Kilpelä
Senior Architect, Ministry of the Environment

Ville Kivimäki
Project Manager, Department of Mechanical Engineering, Aalto University, Finland

Lisbeth Lindahl
Researcher (PhD in psychology), Göteborgs regionen, Sweden

Mina di Marino
Associate professor, Norwegian University of Life Science NMBU, Norway

Nanet Mathiasen
Researcher, Research Group on Universal Design and Accessibility, Aalborg University

Larry McNutt
Registrar, Technological University Dublin – Blanchardstown Campus

Clémence Montagne
Head of Care Design Lab, École de Design, Nantes, France

Suvi Nenonen
Doctor of Philosophy, Specialist working and learning environment, Tampere University

Marko Nieminen
Professor, Usability and User Interfaces, Department of Computer Science, Aalto University, Finland

Catharina Nord
Professor, Blekinge Institute of Technology, BTH, Sweden

Helen Petrie
Professor of Human-Computer Interaction, Department of Computer Science, University of York, Great Britain

Eetu Pilli-Sihvola
Chief adviser, Connected and Automated Driving, The Finnish Transport and Communications Agency, Traficom

Antti Pirinen
University Lecturer, Dr. of Arts, Spatial and Service Design, Aalto University, Finland

Antti Raike
Dr. of Arts, Senior Advisor in accessibility, Aalto University, Finland

Sujithra Raviselvam
Visiting Scholar at MIT, Singapore University of Technology and Design

Dónal Rice
Senior Design Advisor, ICT, Centre for Excellence in Universal Design, Ireland

Magnus Rönn
Associate Professor, Architecture and Civil Engineering, Building Design, Chalmers University

Vyas Rupesh
Professor, Information Design, Visual Communication Design, Aalto University, Finland

Camilla Ryhl
Senior Researcher, Head of Research and Development, the Bevica Foundation, Denmark

Pirjo Sanaksenaho
Professor Building Design, Head of the Department of Architecture, Aalto University, Finland

Edward Steinfeld
Arch. D., AIA, School of Architecture and Planning, University at Buffalo, SUNY, USA

Ira Verma
Researcher, Sotera Institute, Department of Architecture, Aalto University, Finland

Ivan Vujaklija
Assistant Professor, Electrical Engineering, Department of Electrical Engineering and Automation, Aalto University